New website in development jump.org.au
The Australian Brain Surgery Network
'A website dedicated to survivors of Brain Surgery'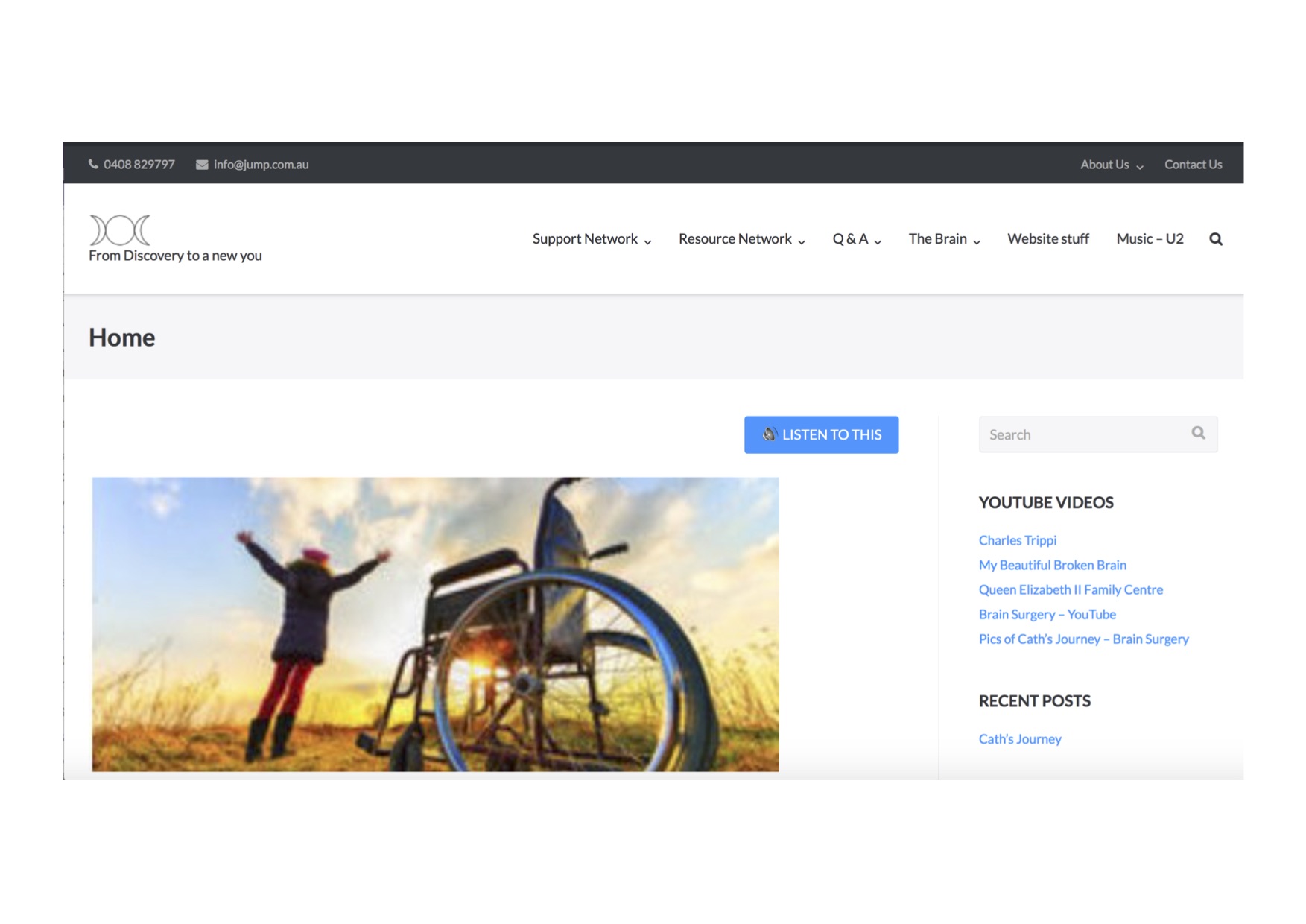 We are information providers
We connect people with the resources they need
We provide relevant links to important services
We understand there are many phases in the recovery journey
We piece together all the resources necessary to live a productive and meaningful life after brain injury.
We provide links to relevant people, organisations, Government bodies and even Government funding.
We are Researchers, continuously looking for companies, who provide valuable services related to Brain Injury.
Whether it is you or someone you know who is going through the process of surgery, information in this website will help you find answers to many questions relating to the process.
What you will find on this site include:
– Useful links to relevant resources
– Hospitals in Australia
– Neuroligists
– Information for caregivers
– Information for family members & children
– Information for doctors
– Information for nurses
– Rehabilitation
– Ongoing support after hospital
– Speech Therapy
– Resources for the visually impaired
– What to do when the hospital says that's it there is nothing more we can do
– Mobility
– Respite care and carers network
– Counselling
– Legal issues
– Accounting issues
– Essential Equipment including wheelchairs, muscle stimulators
– Medical issues you may encounter
– Marital issues
Got a question about the new website?
Mobile from within Australia: 0408 829797