Cath Rebbeck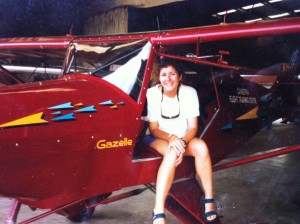 Chief Executive Officer (CEO)
Mobile: 0408 829797
To share a bit about Jump! Perhaps it might help to know a bit about the girl who started it all.
'A girl with a vision'
When working as a contractor with the Department of Defence, Cath was approached by a Department head to provide Technical Writing and Training Services direct to the Department, through her own business. Well, if you know Cath, you know what she would always say… Yes! That little word has not failed her yet 🙂
Well, that was in 1995. InfoFocus Australia was Cath's first business and was absolutely thriving as she achieved goals, built a team of over 25 professional I.T Writers, Trainers, Developers, Programmers, System Analysts, the list goes on. InfoFocus Certainly had it's break in the Federal Department of Defence, having key clients in DSD, DIO, ASIO, CIO. Other areas of Technical support were given to Federal Police, Australian Taxation Office and Centrelink.
Major life changer happened on 22 September 2006. Brain Surgery followed by many years of rehab and life rebuilding.
Sold InfoFocus in 2011 to two of my key staff members, Guy and Kathleen. They continue to run the business today.
Coffee, well it started as a bit of a hobby. Bought a Has Garanti Roaster and roasted away. Started a Cafe/Roastery in Byron Bay, ran it for a year and proved to myself that I had recovered from the brain surgery to Continue my business pursuits.
Another key motivator for Cath is Property. That is in buying, renovating and finding people who join in her love of life to rent the properties, taking care with the rental as if it were there own.
I guess it is not about the destination, rather, it is all about the journey. Got some ideas and want to go through these with someone who get's it? Get in touch and together we can make great things happen for your business and property ideas.
Smiles Cath 🙂
Live today like it's your last, make each moment count to you.